Accessibility
We do our best to make sure the font in Tavern Wenches comics is as readable as possible, but understand that may not work for everyone. In addition to having each comic include descriptive alt text, we have a "Closed Caption" mode you can turn on for comics that will display the copy of that comic in a larger font. You can customize the font/font size of that closed caption text below:
Preview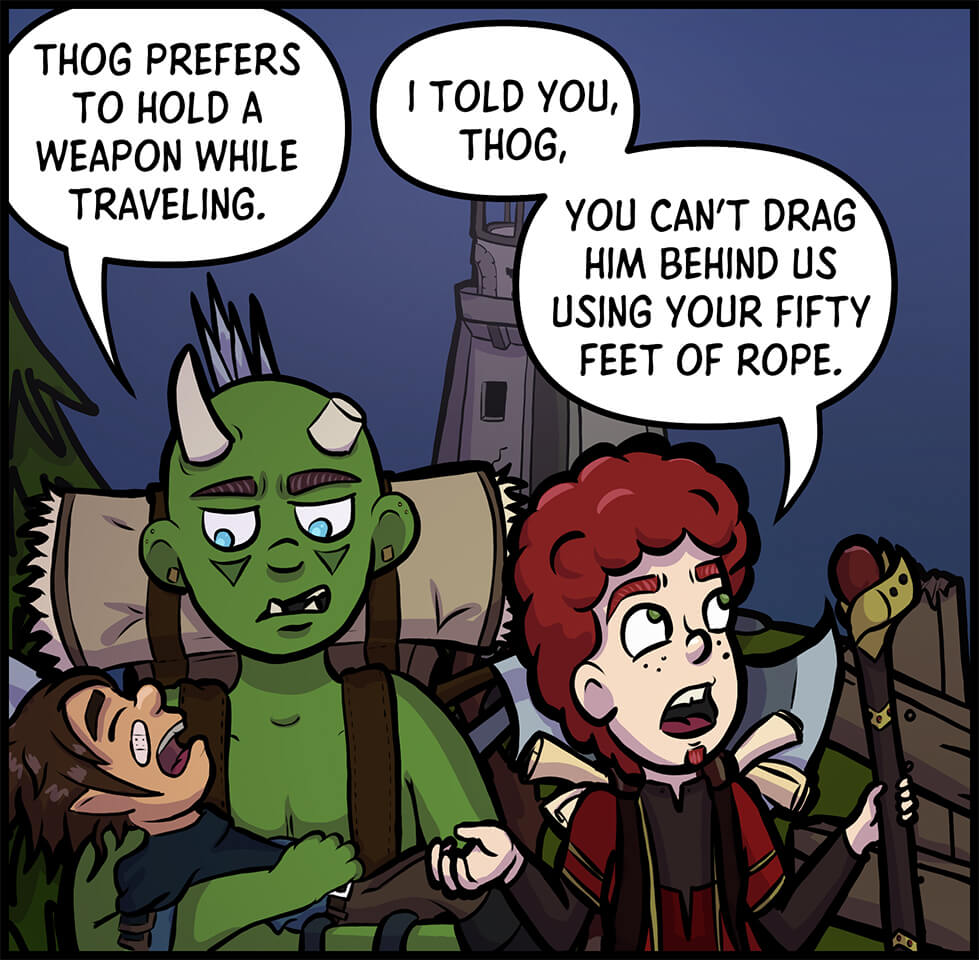 Thog: Thog prefers to hold a weapon while traveling.
Xavros: I told you, Thog, you can't drag him behind us using your fifty feet of rope.